---
The plan, in collaboration with JP Morgan, brings the company close securing funding for its plans to produce more than 10 tpy of polyhalite fertilizer from its Woodsmith mine in North Yorkshire.
Although risk is inextricably linked to the financing of mining projects, Sirius faces more challenges than most. Principally, this is because polyhalite remains a niche fertilizer product, the market for which in 2018 was around 30 times smaller than Sirius' planned production.
Polyhalite is classified as a potassium magnesium sulphate or SOPM fertilizer. According to CRU analysis, SOPM fertilizers in 2018 (produced in Germany, China, the United States and the United Kingdom) accounted for about 3.4% (2.5 million t) of the total 74.3 million t potash fertilizer market. The most popular form of potash, potassium chloride (MOP), comprised around 90%. Sirius' plans to sell 10.7 tpy of its product – more than four times the current size of the SOPM industry – would change the current structure of the fertilizer market. Demand growth alone is highly unlikely to absorb such volumes and Sirius will have to compete with incumbent potash and fertilizer producers to build such a market share.
Sirius will also need to ensure consumers consistently ascribe value not just to the potassium content, but also to the magnesium, sulfur, calcium and low-chloride components. This has long been a major challenge for other SOPM producers as consumers frequently find that purchasing a fertilizer with a high potassium concentration, such as MOP or low-chloride potassium sulfate (SOP), in addition to an alternative source of the other nutrients, is more cost-effective. Sirius has undertaken field trials and marketing to demonstrate the benefits of the combination of nutrients in a single product.
Read the article online at: https://www.worldfertilizer.com/potash/07052019/sirius-minerals-launches-us38-billion-stage-ii-financing-plan/
You might also like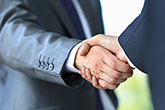 The company has initiated discussions with Unigel Participações S.A. to analyse joint business involving opportunity development in the areas of fertilizers, green hydrogen and low-carbon projects, in line with the revision of the strategic elements for Petrobras' Strategic Plan 2024 – 2028.