---
Essel Group ME Ltd (EGME) has appointed Colonnade Mining Group (Eritrea) Ltd (Colonnade) as drilling contractor for its Bada potash project, located in the northern Danakil region of Eritrea, East Africa.
EGME's subsidiary, Interu Mining, has signed a contract with Colonnade under which the latter will carry out a core sample drilling programme at Bada, marking a significant step in the project's development.
The drilling programme will comprise of five bore holes, each 200 m deep with a vertical incline or 75° angle. Core samples will be sent to an external laboratory for analysis to examine the occurrence of evaporate strata beneath the overburden layer. This will build on previous testing, providing EGME with a better understanding of Bada's geology and potash-bearing potential.
Colonnade will supply the drill and necessary equipment, with mobilisation of the equipment already underway. Colonnade has instructions to commence drilling during October.
EGME is seeking further opportunities to invest in forward international integration in the potash industry, particularly in Turkey and India, due to the commodity's strong long-term fundamentals.
Punkaj Gupta, Joint Managing Director and Group CEO, Essel Group ME, commented: "I am very pleased to be partnering with Colonnade, a leading drilling contractor in the region, at this exciting time for Bada. The core sample drilling programme marks a key milestone for the project, and will provide us with enhanced data to help fully understand the asset's geology and potential."
"I am extremely excited about Bada's prospects and its scope to possess significant potash resources and reserves. Its favourable geographical location and proximity to both transport infrastructure and key end users make this project even more promising. I look forward to providing further updates once the drilling programme and core sample analysis have been completed."
Read the article online at: https://www.worldfertilizer.com/potash/05102017/colonnade-enlisted-as-bada-potash-drilling-contractor/
You might also like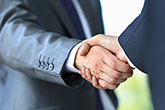 The company has initiated discussions with Unigel Participações S.A. to analyse joint business involving opportunity development in the areas of fertilizers, green hydrogen and low-carbon projects, in line with the revision of the strategic elements for Petrobras' Strategic Plan 2024 – 2028.