---
Australian Potash's approach to managing Environmental, Social, and Corporate Governance (ESG) has been given a green tick from Perth-based ESG natural resources investment fund Eden Global.
The Eden Global Natural Resources UCITS Fund, which is classified as a 'Light Green' Fund under Article 8 of the EU Sustainable Finance Disclosure Regulation has increased its holding due to Australian Potash's progressive approach to sustainability, which offers a 'special situations' high potential return opportunity for investors.
The Eden fund is backed by institutional investors who are focused on sustainable investments which respond to environmental and social challenges.
Eden's due diligence review found Australian Potash to be an attractive investment proposition, with the fund looking to support investment into APC on a long-term basis as fund inflows permit.
Funds invested in APC are being used to develop the company's flagship sulfate of potash project, Lake Wells, in the north-eastern Goldfields region of Western Australia.
Eden Chief Investment Officer Nicholas Boyd-Mathews said Eden had a unique advantage in being the only Undertakings for the Collective Investment in Transferable Securities (UCITS) funds team in the world that was based in Perth and focused on investments in natural resources.
"We have about 30 holdings in 30 different companies. We particularly like APC – they're best in class. We see agriculture as a big growth area and we see Australian Potash as one of those great stories," he said.
"ESG considerations are integral to Eden's investment process, as well as a focus on investments which drive the transition of the global economy to a more sustainable basis.
"The idea was to use UK money from multi-asset fund managers, fund of funds, and pension funds to invest in Australian companies with a focus on ESG," Boyd-Mathews added.
"ESG isn't just about the environment – it's social factors and governance as well. That includes mental health, gender equality, training and social responsibility.
"Australian Potash's management team is extremely well experienced and credible and we think they'll do a really great job. We've been very impressed. There's a lot to be optimistic about within this asset class."
The fund predominantly focuses on West Australian companies and ASX-listed companies but will also look to companies on the Canadian Securities Exchange, the London Stock Exchange or the New York Stock Exchange.
Fund Manager Matthew Hall said up to 30% of the portfolio was classified as 'special situations' investments, which are typically companies with a sub-$500 million market cap that are in the project development phase, often have a single asset and are seeking a combination of debt and equity project financing.
"Australian Potash fits into our portfolio under 'special situations', he said. "We take a more active approach with our investments and due diligence, and actively engage to drive transformational positive change within the sector.
"We conducted an extensive due diligence review of APC over the last several months which led to the positive investment decision in the company.
"APC has a very progressive and positive ESG culture. They're also operating within the sustainable food, agriculture, fertiliser sector which we think is really attractive."
"Their vision to be the lowest CO2 emitting SOP project in Australia is appealing and decarbonising the global fertiliser supply chain as well is compelling as a best-in-class asset allocation within the sector."
Eden is predicting further investor interest as the project de-risks and APC moves into production at Lake Wells, providing a stable supply of an environmentally friendly fertiliser product.
Australian Potash Managing Director and CEO, Matt Shackleton said the company was committed to producing a sustainable product and having a positive environmental impact.
"It is a pleasure to work with an investment fund which supports our efforts in authentic and effective ESG," Shackleton added.
"Eden's continued support is a great boost for our green credentials as we pursue an ambitious vision to make Lake Wells the lowest CO2 emitting Sulphate of Potash project in Australia."
Lake Wells is expected to begin production in the second half of 2023, and once operational, will produce an estimated 170 000 tpy of premium SOP over a 30-year mine life.
Read the article online at: https://www.worldfertilizer.com/potash/05012022/eden-global-increases-holding-in-australian-potash/
You might also like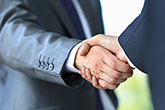 The company has initiated discussions with Unigel Participações S.A. to analyse joint business involving opportunity development in the areas of fertilizers, green hydrogen and low-carbon projects, in line with the revision of the strategic elements for Petrobras' Strategic Plan 2024 – 2028.