'Analyzing the Chemical Industry in United States 2019' has been added to ResearchAndMarkets.com
Published by Naomi Holliman, Digital Editorial Assistant
World Fertilizer,
---
The new report 'Analyzing the Chemical Industry in United States 2019' has been added to ResearchAndMarkets.com.
'Analyzing the Chemical Industry in the United States 2019' covers the characteristics of the US chemical industry and the segments which, as a whole, make up this dynamic machinery of growth. Major globalisation strides were taken by the industry, as explained in the report, with the requirement of heavy capital investment that brings in more competition and the overall focus of the industry to meet the environmental challenge.
The report delves deeper into the processes applied in the US chemical industry and their defining global standards thereby ensuring leadership in exports as well as attracting foreign direct investment in the industry. The industry's dynamics like competition, infrastructure and the regulatory policies with the reporting requirements deployed on the industry are explained by the report. The progress of technology and the environmental costs as incurred by the industry are discussed in view of the energy demands of the industry.
The report defines the industry in two major compartments as organic and inorganic sectors and the technologies employed by them. The report also profiles some of the leading players in the industry who have earned the reputation and pride for the US Chemical Industry globally and placing the United States at the top of the pecking order.
For more information, please click here.
Read the article online at: https://www.worldfertilizer.com/phosphates/13052019/analyzing-the-chemical-industry-in-united-states-2019-has-been-added-to-researchandmarketscom/
You might also like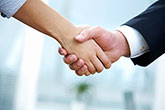 Under the EPCM contracts, Worley will provide in-Kingdom services and JESA will provide out-of-Kingdom services, for the design and construction of new process plants in the industrial cities of Wa'ad Al Shamal (WAS) and Ras Al-Khair (RAK) in Saudi Arabia.