---
Nutrien Ltd has released its results for 2Q18, reporting net earnings from continuing operations of $741 million ($1.17 earnings per share) and EBITDA of $1.5 billion.
Highlights from the results include the following:
The company's 2Q18 adjusted net earnings were $1.48 per share, adjusted for purchase price allocation ($0.02 per share), merger-related costs ($0.02 per share), share-based compensation ($0.10 per share) and dividend income from discontinued operations ($0.17 per share). Second quarter adjusted EBITDA was $1.6 billion, adjusted for merger-related costs and share-based compensation.
Retail first-half EBITDA was up 10% compared to last year. This was reportedly a result of strong seed and crop protection product margins and excellent demand for crop inputs in the second quarter, which Nutrien claims demonstrates the value of its distribution network in a compressed season.
The company claims that potash segment EBITDA was 34% higher in 1H18 compared to the same period last year, owing to higher realised prices, as well as strong offshore sales volumes and lower production costs.
Nitrogen EBITDA improved by 17% in 1H18 compared to the same period in 2017. This was reportedly as a result of lower production costs, higher urea prices and increased sales volumes.
Nutrien's full-year 2018 adjusted annual earnings per share and adjusted consolidated EBITDA guidance were raised to $2.40 to $2.70 earnings per share and $3.7 to $4.0 billion, respectively (up from $2.20 to $2.60 earnings per share and $3.3 to $3.7 billion). The adjusted annual earnings per share guidance includes approximately $100 million in additional annual depreciation and amortisation in phosphate and sulfate, related to the conversion of the company's Redwater phosphate facility to produce ammonia sulfate.
Nutrien repurchased 29.3 million shares under its normal course issuer bid program year-to-date.
The company also improved its digital ag and omni-channel offering with the recently announced acquisitions of Waypoint Analytical, Inc. and Agrible, Inc.
The company took the decision to close its small phosphate facility at Geismar, Louisiana, by the end of this year, and will no longer require offshore phosphate rock imports starting in 2019.
Nutrien reached an agreement to sell its Sociedad Química y Minera de Chile S.A. (SQM) series A shares and its stake in Arab Potash Company (APC), and closed the auction of its SQM series B shares. Total net proceeds of required equity divestments are expected to be approximately $5 billion by the end of this year.
Nutrien has achieved $246 million in run-rate synergies as of 30 June 2018 and now expects to achieve $350 million in run-rate synergies by the end of 2018, up from the initial estimate of $250 million.
Chuck Magro, the President and CEO of Nutrien, said: "Nutrien delivered strong second quarter and first half results, demonstrating the value of our integrated business model and extensive supply chain capabilities, in what was a very compressed spring application season. We also advanced our strategic plan, making significant progress on selling the remaining equity investments, repurchasing our shares and growing our Retail business.
"We have raised our annual guidance due to firm market fundamentals; this, combined with our rapid pace of synergy realisation and a strong balance sheet, will provide us with numerous options to enhance shareholder value."
Read the article online at: https://www.worldfertilizer.com/phosphates/08082018/nutrien-releases-results-for-2q18/
You might also like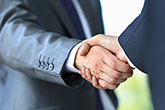 The company has initiated discussions with Unigel Participações S.A. to analyse joint business involving opportunity development in the areas of fertilizers, green hydrogen and low-carbon projects, in line with the revision of the strategic elements for Petrobras' Strategic Plan 2024 – 2028.