First Phosphate Corp. commences Preliminary Economic Assessment on the Lac à l'Orignal Phosphate Project
Published by Emily Thomas, Deputy Editor
World Fertilizer,
---
First Phosphate Corp. has announced that it has commenced a Preliminary Economic Assessment on the Lac à l'Orignal Phosphate Project located in the Saguenay-Lac-Saint-Jean region of Quebec. The company has engaged P&E Mining Consultants Inc. to lead the PEA which will utilise the latest Mineral Resource Estimate completed by P&E in November 2022.
The Lac à l'Orignal phosphate project contains a high-quality phosphate resource potentially suitable for LFP batteries necessary for the energy transition. Management has board approval to advance the project towards its first economic study, a PEA.
The PEA will include details on project economics encompassing the separation of three marketable concentrates - a phosphate (apatite) concentrate, a titanium oxide (ilmenite) concentrate and an iron oxide (magnetite) concentrate.
The objective of the PEA is to create a mine plan, mine production schedule, capital cost estimate and an operating cost estimate incorporated into a financial model to provide total cash flow, after-tax net present value (NPV), and after-tax internal rate of return (IRR).
The project concept is to outline a development opportunity around a stand-alone open pit mine and concentrator facility for all three concentrates located in the Saguenay-Lac-Saint-Jean region of Quebec. The region already hosts significant existing and ongoing industrial activity including four aluminium smelters, an alumina refinery, forest products operations and hydroelectric power generating stations.
The project design will tie into existing infrastructure including the low-to-no-carbon-emissions Quebec Hydro grid, and to existing municipal and heavy-haul road networks which provide access from the Lac à l'Orignal Project directly to the deep-sea port of Saguenay. The company has in place a memorandum of understanding with Port Saguenay to ship its phosphate concentrate internationally as well as access to greenfield land on which to build eventual advanced processing facilities.
The completion of the PEA is scheduled for the third quarter of 2023.
The Lac à l'Orignal Mineral Resource Estimate is based on 63 drill holes and 17 surface channel samples totalling 7984 m and 149.5 m respectively. A total of 49 drill holes (6393 m) and five channel samples (27 m) intersected the mineralised wireframes used for the Mineral Resource Estimate. The database for the study contained 2880 assays with varying percentages of P2O5.
"Undertaking this PEA is an important step in our development of the Lac à l'Orignal property as we move forward along our path to develop cathode active material for LFP batteries for Electric Vehicles," said First Phosphate President, Peter Kent.
Metallurgical test work has also been successfully conducted by SGS Canada Inc. at their Quebec City facility with additional support by SGS Lakefield, Ontario. Recent test results have confirmed that an apatite concentrate can be obtained assaying over 38% P2O5 and at over 90% process recovery. Additional metallurgical test results indicate that the Lac à l'Orignal Deposit may have the potential to produce two additional, potentially marketable concentrates - an iron oxide (magnetite) concentrate and a titanium oxide (ilmenite) concentrate.
First Phosphate's flagship Lac à l'Orignal Property is located approximately 110 km driving-distance north of the City of Saguenay, Quebec's sixth largest city, which hosts daily flights to Montreal, a skilled industrial workforce, strong local infrastructure, and which is short driving driving-distance from the deep-sea Port of Saguenay.
Purchase of additional mineral claims for shares
Furthermore, First Phosphate has entered into a purchase agreement with an arm's length party to acquire 13 additional mineral claims within the Bégin-Lamarche claim block representing approximately 612 ha. in the area of the Saguenay-Lac-Saint-Jean, Quebec for consideration of US$25 000, to be satisfied through the issuance of 27,173 common shares of the company at a deemed price of US$0.92 per share. These shares will be subject to a statutory four month and one day hold period from closing of the acquisition. The newly acquired claims are free from any royalty and the company now holds 2778 royalty free claims covering an area 1531 km2.
Read the article online at: https://www.worldfertilizer.com/phosphates/07032023/first-phosphate-corp-commences-preliminary-economic-assessment-on-the-lac-lorignal-phosphate-project/
You might also like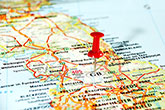 The company has delivered the first UK shipment of its low-carbon fertilizer to Simpsons Malt Limited as part of an exciting new project to significantly reduce the carbon footprint of malting barley and distilling wheat.