---
AIM-listed fertilizer development company, Harvest Minerals Limited, has shared the latest results from ongoing agronomic test work at its Arapua fertilizer project in Brazil in conjunction with accredited universities and research bodies.
Multiple soil incubation tests have been completed so far, which confirm that the company's product, KPfértil, has a positive agronomic efficiency, increasing the potassium (K), phosphate (P), silicate (Si), calcium (Ca) and magnesium (Mg) in the pH of the soil, and correcting the soil acidity.
Visual comparisons of recently-harvested rice crops suggest that larger, healthier plants develop when KPfértil applied. Moreover, the results indicate that KPfértil works effectively as a multi-nutrient, slow release remineraliser and that the proportion of product applied could be increased with each application until it replaces other sources of P and K, such as fertilizers and soil improvers.
Initial production of 50 000 t of KPfértil was completed April 2017 under a trial mining permit, with current resources at 13 million t. Harvest is on track to make an application to the Brazilian Ministry of Agriculture, Livestock and Supply (MAPA) 3Q17, with the aim of certifying KPfértil as a remineraliser by the end of 2017.
Harvest's Executive Chairman, Brian McMaster, commented: "The agronomic efficiency results for KPfértil, our multi-nutrient, direct application natural fertilizer, are excellent, especially considering KPfértil can be a replacement for conventional sources of P and K. In ongoing tests conducted by independent university partners, the crops are reacting extremely well and we expect further positive results in due course. We are also continuing tests on coffee plants at Veloso Agropecuária Empreendimentos E Participações Ltda, but these are not a requirement of the application to MAPA.
"We are excited about the prospects of KPfértil due to the many distinct advantages over imported products: it is a multi-nutrient, direct application, natural fertilizer composed of weathered K and P-rich lava; and it is excavated at surface and processed on site, translating into a low cost, low capex operation. Importantly, we have a 13 million t resource, based on drilling only 6.7% of the known mineralisation, and can mine up to around 450 000 tpy using our existing capital infrastructure, which translates into a current mine life of over 100 years.
"Going forward, with the test data flowing in, Harvest is starting the process of registering KPfértil with MAPA in 3Q17, and once officially certified, the company can better market and distribute the product," McMaster added.
Read the article online at: https://www.worldfertilizer.com/phosphates/03072017/harvest-minerals-reveals-agronomic-results/
You might also like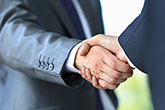 The company has initiated discussions with Unigel Participações S.A. to analyse joint business involving opportunity development in the areas of fertilizers, green hydrogen and low-carbon projects, in line with the revision of the strategic elements for Petrobras' Strategic Plan 2024 – 2028.