---
Ma'aden has signed a Framework Agreement with Shareek and a Support Agreement with the Ministry of Investment (MISA). The Shareek Framework Agreement is expected to help boost Ma'aden's growth potential across its asset base while the MISA Support Agreement will accelerate the delivery of Ma'aden's Phosphate 3 project by providing the required infrastructure for a project of this scale.
Saudi Arabia's Shareek programme partners with leading organisations in the Kingdom to unlock the full potential investment of the country's private sector, which is contributing to achieving national targets defined by Vision 2030.
Shareek Framework Agreement to accelerate long term growth
Ma'aden has qualified, based on selection criteria, as a partner with Shareek through a framework agreement, which was signed in the presence of His Royal Highness Mohammed bin Salman, Crown Prince, Prime Minister, and Chairman of the Large Companies Investment Committee.
MISA Support Agreement to boost fertilizer production and support global food security
The Support Agreement signed between Ma'aden and MISA is expected to help accelerate the development of Ma'aden's Phosphate 3 project. The agreement will focus on infrastructure required to enable the development of a project of this scale.
Ma'aden is set to become one of the world's leading producers and the second largest exporter of high-quality phosphate fertilizers catering to the world's biggest fertilizer markets.
Ma'aden's phosphate business consists of two mega plants in Saudi Arabia: Wa'ad Al Shamal Industrial Minerals City in the Northern Borders province, and Ras Al Khair Industrial City on the East Coast. Phosphate 3 is Ma'aden's third large-scale phosphate project, which aims to increase the company's phosphate fertilizer supply capacity by 3 million t to reach 9 million tpy production capacity.
Ma'aden has made significant investments in an integrated fertilizer production complex at Ras Al Khair which produces up to 6 million t of phosphate fertilizers annually for local and international markets. Ma'aden has invested over SAR 30 billion in Wa'ad Al Shamal, in an effort to unlock the mineral resources of the North of the Kingdom, which will stimulate the local economy and develop the surrounding regions.
The delivery of Phosphate 3 will enhance Ma'aden's growing presence in the agricultural value chain and will enable both the Kingdom of Saudi Arabia and Ma'aden to play an increasingly important role in global food security and food systems around the world.
Speaking on the agreement, Ma'aden CEO Bob Wilt said: "The partnership with Shareek is a major boost to Ma'aden's remarkable growth story in recent years. We have a number of major projects that have potential to deliver significant growth and help us meet our 2040 targets. It's great to be recognised for the value and potential that we bring to helping build the future for Saudi Arabia and delivering Vision 2030. We are excited to have Shareek on board as we set a new path and future for Ma'aden and we look forward to a long and productive partnership."
"The Support Agreement signed with MISA today will help accelerate development of our world-class Phosphate 3 project by providing the required infrastructure for a project of this scale. Phosphate 3 has potential to significantly strengthen our phosphate business, directly advancing our goal of becoming a leading supplier of phosphate fertilizer products to the world, and helping to support global food security."
Read the article online at: https://www.worldfertilizer.com/phosphates/02032023/shareek-and-misa-agreements-to-accelerate-growth-across-maadens-operations/
You might also like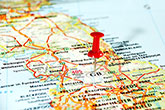 The company has delivered the first UK shipment of its low-carbon fertilizer to Simpsons Malt Limited as part of an exciting new project to significantly reduce the carbon footprint of malting barley and distilling wheat.