---
Koch Agronomic Services has announced that its new nitrification inhibitor for anhydrous ammonia and UAN has received approval from the US Environmental Protection Agency (EPA) under the Federal Insecticide, Fungicide and Rodenticide Act (FIFRA).
The inhibitor is now available for order in the US. Koch claims that this approval marks the first time in over 40 years that a nitrification inhibitor has received FIFRA registration.
Justin Hoppas, Executive Vice President of Koch, said: "Our team of agronomists, chemists and technology specialists have spent the past nine years working on a technology that could make a grower's nitrogen investment more efficient. Today, we have CENTURO, which has been scientifically proven to reduce nitrogen loss and optimise nutrient-use efficiency.
"Farmers throughout the Corn Belt are facing growing economic and environmental pressures, and we understand fertilizer additives must perform and pay off. CENTURO is now available as one more tool in a grower's toolbox to increase agricultural efficiencies and optimise their crop nutrition investments."
According to the statement, CENTURO works to protect applied nitrogen and keep the valuable nutrient available in the root zone in its ammonium form, where it is less susceptible to loss through denitrification and leaching. By keeping nitrogen in a stable form for a longer period of time, Koch claims that more of the nitrogen is available to be absorbed by the plant, and there is less potential loss to the environment. During the first two years of an on going study carried out Iowa State University, CENTURO reduced nitrate leaching by an average of 44% in fall-applied anhydrous ammonia and an average of 23% in spring-applied anhydrous ammonia compared to untreated anhydrous ammonia.
Jean Payne, President of the Illinois Fertilizer & Chemical Association, said: "With so much focus on nitrate in our rivers and streams, calls for farmers to curb nitrogen loss are increasing.
"Farmers are aware of this challenge and are voluntarily seeking products that can reduce the potential for leaching of nitrates into nearby waterways. Through our research in Illinois, we can confidently tell our farmers that when you use a registered nitrification inhibitor like CENTURO, your nitrogen is in the soil longer so more can be absorbed by the plant."
Koch claims that CENTURO holds the nitrogen in the ammonium form three times longer than without an inhibitor. With fall-applied anhydrous ammonia, more ammonium will be held in the soil throughout spring, maximising availability for crop uptake. And with spring-applied anhydrous ammonia, CENTURO helps to minimise potential losses to leaching and denitrification from spring rains prior to crop establishment.
In addition to this, the technology can help growers to improve nitrogen use efficiency (NUE) to increase crop output. Over the space of a two-year study in Nebraska, Illinois and Missouri, CENTURO reportedly increased the NUE of anhydrous by up to 25%. In addition to this, fall-applied CENTURO treated ammonia increased corn yield by an average of 8 bu/A compared to untreated fall-applied ammonia, and by an average of 7 bu/A in spring applications.
The technology's performance provides farmers with an opportunity to further improve their operations to align with fertilizer best management practices. CENTURO supports 4R nutrient stewardship as its advanced technology helps the nitrogen to be in the right place, keeping the nutrient where the crop can best utilise it, and at the right time, making the nutrient available when the crop needs it.
Lara Moody, Vice President of Stewardship and Sustainability Programs at The Fertilizer Institute, said: "A lot of the innovation happening within the fertilizer industry is with enhanced efficiency fertilizer products and technologies aimed at improving the uptake of the nitrogen by the plant and reducing the loss.
"Nitrification inhibitors are an option that farmers can choose to better manage the nitrogen within their system, reduce the risk of loss and protect their investment."
The patented formulation of CENTURO is a first for the industry in terms of its handling and flexibility. Koch claims that the technology has excellent storage flexibility because of its subzero freeze point, high flash point and long shelf life. The formulation is noncorrosive to the metals used in anhydrous and UAN equipment and does not require stainless steel tank storage.
Read the article online at: https://www.worldfertilizer.com/nitrogen/24072018/kochs-nitrification-inhibitor-technology-receives-epa-approval/
You might also like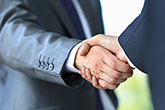 The company has announced a new joint venture developing green ammonia and fertilizer projects with the focus on Central America and the Caribbean.