---
Priyanka Khemka, Nexant, details the consumption and capacity developments of nitrogen fertilizers in Asia.
Capacity developments in Asia
China alone accounted for over 40%, about 89 million t, of the global capacity for urea in 2017. The ammonia and urea industry is under supply pressure. Due to ongoing environmental restrictions in China's coal sector, consumers are switching to less polluting gas-based heating methods. This has naturally impacted the operations of gas-based ammonia and downstream producers in the country, as more gas volumes continued to be preferentially directed to the heating industry. The urea industry has suffered strict environmental supervision, with small and uncompetitive plants closing down. The urea industry has suffered strict environmental supervision, with small and uncompetitive plants closing down. Domestic production for urea is below 50% of the operating capacity. The cutback is a combination of plant shutdowns, due to pollution control requirements, and a reduction in output to help maintain prices.
In India, more than a dozen ammonia/urea projects, based on gas as well as coal, are under consideration. However, only 3 to 4 projects are expected to materialise in the next 5 years. Gas supply issues, as well as the huge backlog of government subsidies, may deter private sector company investment in the fertilizer sector. Chambal Fertilizers and Chemicals is building a 790 000 tpy ammonia plant and a 1.44 million tpy urea plant, which are expected to begin operation by 2019. New ammonia urea units are being built in Barauni, Bihar, Sindri, and Jharkhand, and expected to come onsteam in 2021.
Asia Pacific (excluding China and India) accounts for about 11 – 12% of the global capacity for urea, i.e. about 29 million t of urea in 2018. Indonesia, accounting for about 30% of the capacity in the region, is the largest urea producer in Asia Pacific. Recent additions in the region have been a result of Pupuk Kaltim starting up new urea facilities, with a capacity of 1.1 million t in 2015 and Pupuk Sriwidjaja starting up a 900 000 tpy urea unit in 2016. Taiwanese investors are exploring investment opportunities for two ammonia plants in Indonesia. The first ammonia plant is expected to have a production capacity of about 600 000 tpy and the other plant is expected to have a production capacity of about 1.8 million tpy. However, Nexant considers these announcements as speculative, as financial closure has not yet been reached.
Pakistan and Bangladesh are the next largest producers of urea, with a capacity of 8.2 million tpy and 3.1 million tpy, respectively, in 2018. Shahjalal Fertilizer Company and Urea Fertilizer Factory started operations of their 630 000 tpy urea units in Fenchuganj, Bangladesh in 2015.
Malaysia now accounts for 2.6 million t of urea capacity, with the start-up of Petronas' 1.1 million tpy urea plant in Sipitang. Malaysia's Sabah Oil and Gas Development Corporation and a Chinese consortium have signed a memorandum of understanding for a feasibility study into a new ammonia/urea plant at the Sipitang Oil and Gas Industrial park in Sabah, east of Brunei. The consortium consists of the China National Complete Plant Import and Export Corporation, Sichuan Chemical Industry Holding, and China Chengda Engineering. However, Nexant still considers these projects as speculative as a final investment decision has not yet been reached.
Brunei Fertilizer Industries awarded the EPC contract to thyssenkrupp for a new greenfield fertilizer project, including a 726 000 tpy ammonia plant, and a 1.3 million tpy urea unit in Sangali district, Brunei. Construction began in August 2018, and the project is expected to come onstream in 2021.
Vietnam's Habac Nitrogen Fertilizer Chemicals debottlenecked its urea plant from a capacity of 180 000 tpy to 500 000 tpy in 2015. Some Asian companies are looking overseas for investments, particularly in low gas countries. Fatima Group of Pakistan is the principal developer and sponsor of the Midwest Fertilizer project in the US. The main projects under construction in the region are limited to Indonesia, Malaysia, and Australia. In 2015, Pupuk Kaltim started a new 850 000 tpy ammonia plant in Kalimantan, Indonesia. PAU has also started construction of a 700 000 tpy ammonia plant in Banggai Regency, Indonesia, scheduled to come onstream by 2018.
Hu-Chems Fine Chemicals has started the construction of a new facility for the production of ammonia, nitric acid, and ammonium nitrate in Bintulu, Malaysia. The facility is proposed to have a capacity of 400 000 tpy of nitric acid, 200 000 tpy of ammonium nitrate, and 600 000 tpy of ammonia, and expected to come onsteam in 2019.
In Australia, Perdaman Chemicals and Fertilizer is considering building a coal based integrated ammonia/urea complex in Collie. However, the project is on hold due to a legal dispute with the coal supplier. It is unlikely that the project will proceed. In early 2018, Perdmann announced plans to build a gas based ammonia urea complex in the Burrup Peninsula. Woodside Petroleum has agreed to supply gas for the project. Nexant still considers the project as speculative.
Conclusion
China has become the largest exporter of urea in the world after the changes in the export taxes. Traditionally, the country's government regulated the urea market by imposing import and export taxes. Especially high export taxes in past years have led to a restriction in urea exports, especially when international fertilizer prices are high, to ensure that domestic urea requirements are met. In recent years however, the government has lowered general export taxes considerably, which has led to a significant increase in China's net exporting position. Since 2015, the government has decreased the export regulations even further, leading to further increases of available export capacity. In 2016, the urea export tax had been flat at a rate of CNY80/t (US$11/t). The export taxes for urea were abolished in January 2017. China's operating rates have strengthened considerably due to a general consolidation of the industry through closures of old, inefficient plants.
The operating rates for Chinese urea production averaged around 70%. Coal-based producers are facing higher coal costs, forcing either shut down or build-up of inventory for future sales (at higher prices). Even the more efficient plants are facing difficulty operating at full capacity because of the high cost of inputs and electricity. The government's continued focus on controlling pollution has forced a number of older coal based plants to shut down. If the government does not ease up on the pollution standards in 2019, urea production may remain low in the forecast period, resulting in lower export volumes of urea.
India is a significant net importer of urea. China and Iran are the major suppliers of urea to India. One third of the 5.5 million t import requirement was met from Iran in 2017. In compliance with the sanctions passed by the US in mid 2018, India has decided to stop the purchase of urea from Iran. This is expected to force domestic producers to operate at above 100% capacity in the near term until alternative import sources are established. There are also speculations that Iran may start exporting urea to China, which will ultimately be re-exported to other countries, such as India. Overall, India's dependency on imports is expected to grow in future years, as capacity additions will not be able to keep pace with the local demand growth.
Asia Pacific (excluding China and India) is a net importer of urea. Given the rapidly growing demand in the region, imports are expected to grow in the coming years. These imports are likely to come from the Middle East, China, and some parts of Africa, where there is a growing interest in monetising large gas reserves. Some capacity additions could be expected in new stranded gas areas, such as Myanmar, but due to political and economic uncertainties, it is not clear if and when such additions will take place.
There is a considerable amount of intra-regional trade within the Asia Pacific region. Indonesia, with its large natural gas reserves, is the major ammonia and urea exporting country in Asia Pacific. The largest consumers of urea in this region are Thailand, Australia, Vietnam, Philippines, and South Korea. Furthermore, Indonesia faces growing domestic gas price pressure due to increased LNG exports, which competes with gas supplies to the fertilizer industries. However, India and Malaysia will remain the major exporters in the coming years in the Asia Pacific region.
Read the article online at: https://www.worldfertilizer.com/nitrogen/17122018/advancements-in-the-asian-fertilizer-market-part-2/
You might also like
Join our sister publication, World Cement, in Lisbon, 10 – 13 March 2024, for their first in-person conference and exhibition: EnviroTech.
This exclusive knowledge and networking event will bring together cement producers, industry leaders, technical experts, analysts, and other stakeholders to discuss the latest technologies, processes, and policies being deployed at the forefront of the cement industry's efforts to reduce its environmental footprint.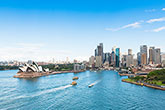 Te´cnicas Reunidas and Allied Green Ammonia have agreed to commence the first phases of a Green Hydrogen and Green Ammonia production facilities at Northern Territory, Australia.