---
Yara International ASA has released a statement announcing lower 2Q18 results compared with a year earlier.
Yara claims that net income after non-controlling interests was negative US$211 million (US$0.77 per share). This is compared to US$82 million (US$0.30 per share) a year earlier. The negative result includes a non-cash currency loss of US$302 million resulting from a strengthening US dollar through the quarter, which is fundamentally positive for Yara. Excluding currency loss and special items, the result was US$0.17 per share compared with US$0.34 per share in 2Q17.
In the statement, Yara claims that second-quarter EBITDA excluding special items was US$321 million, a decrease of 5% compared to a year earlier. This decrease was caused as higher deliveries and sales prices were offset by higher European gas costs.
Svein Tore Holsether, President and CEO of Yara, said: "Yara reports 13% higher deliveries, despite the truck-drivers' strike in Brazil. However, underlying EBITDA was 5% lower, as improved deliveries and sales prices were offset by increased energy cost.
"While the operating environment for our business is likely to remain tough for some time yet, the market balance looks set to gradually improve after 2018. We remain focused on our improvement and growth programs, which have improved Yara's earnings by more than 25% in the last 12 months, and will deliver even higher earnings going forward."
Total fertilizer deliveries were 11% higher compared to a year earlier, driven by increased deliveries in Europe and inclusion of the Babrala acquisition in India and Cubatão acquisition in Brazil. Industrial deliveries were 16% higher than a year ago including the Cubatão acquisition. Excluding Babrala and Cubatão, fertilizer and Industrial deliveries were up 6% and 7%, respectively. Yara's ammonia production was 13% higher than 2Q17, while finished fertilizer production increased by 10%. Adjusting for portfolio effects, production was in line with a year earlier. Margins were lower than a year ago as higher realised prices were offset by higher gas prices in Europe.
Beyond 2018, Yara claims that the global urea supply-demand balance looks set to improve gradually. Nitrogen supply growth is forecast to decrease significantly after 2018, and current nitrogen price levels do not provide economic incentives for new investment. Also, demand growth is likely to pick up compared with the last three years, as global grain stocks are relatively low, particularly excluding China, and increased production is needed to keep pace with growing consumption.
Based on current forward markets for oil products and natural gas, Yara's spot-priced gas costs for 3Q18 and 4Q18 are expected to be US$100 million and US$70 million higher than a year earlier.
The Yara Improvement Program is on track to reach at least US$500 million of annual EBITDA improvement by 2020, of which US$310 million has been realised as of 2Q18.
Read the article online at: https://www.worldfertilizer.com/nitrogen/17072018/yara-reports-improved-deliveries-but-lower-margins/
You might also like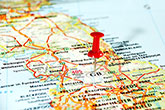 The company has delivered the first UK shipment of its low-carbon fertilizer to Simpsons Malt Limited as part of an exciting new project to significantly reduce the carbon footprint of malting barley and distilling wheat.