---
Saskatchewan-based fertilizer company Karnalyte Resources Inc. provides a corporate update and outlines plans for 2019, including details of potash and nitrogen production.
Wynyard Potash
Wynyard Potash is a well advanced conventional solution mining potash project. The company have completed a NI 43-101 final feasibility study, basic engineering, obtained all necessary environmental approvals, and entered into an offtake agreement with GSFC for approximately 50% of Phase 1 production. The only ingredient lacking is a potash price that makes Wynyard Potash economically viable.
The company continues to be encouraged by the improvement in potash prices, and in particular by the recent contracts entered into by China and India in the 4Q18. However, while potash prices continue to improve, they have not yet reached the level where Wynyard Potash is an economically viable and financeable mining project. Global economic uncertainty continues to negatively impact international financial markets and debt markets remain tight, restrictive, and unpredictable due to such uncertainty. The company continues to take a prudent and disciplined approach to the development of Wynyard Potash, and will closely monitor potash prices and financial markets in determining when to advance the development of Wynyard Potash.
The company's strategic partner, GSFC, remains committed to both the company and Wynyard Potash. GSFC continues to confirm to the company that it will support the structuring of the most cost-effective financing package for the development of Wynyard Potash, similar to the support GSFC offered to the company in 2016.
Proteos Nitrogen
Proteos Nitrogen is a compelling part of Karnalyte's future. Moving into the manufacturing of nitrogen will provide valuable diversification away from a reliance on potash alone and provide the company another market in which to do business. Proteos Nitrogen also has the potential to provide a source of free cash flow to assist in funding the development of Wynyard Potash.
The company expects to complete its investigation of the technical and economic viability of Proteos Nitrogen, including the acquisition of an appropriate project site, during the 1H19, in order to allow the Board of Directors to make an investment decision. The company continues to have productive discussions with local agricultural industry partners regarding their potential participation in Proteos Nitrogen.
Read the article online at: https://www.worldfertilizer.com/nitrogen/17012019/karnalyte-resources-inc-provides--project-updates/
You might also like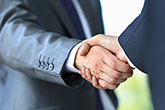 The company has initiated discussions with Unigel Participações S.A. to analyse joint business involving opportunity development in the areas of fertilizers, green hydrogen and low-carbon projects, in line with the revision of the strategic elements for Petrobras' Strategic Plan 2024 – 2028.