---
Yara International ASA delivered weaker fourth-quarter results compared with the same time last year. EBITDA excluding special items was 29% lower, as higher deliveries and lower energy costs were more than offset by lower fertilizer prices.
"Yara reports a weaker result than a year earlier, reflecting lower fertilizer prices as the global nitrogen price floor was tested during the quarter. But our operational performance improved significantly, with fertilizer sales and production up 15% and 11% respectively," said Svein Tore Holsether, President and Chief Executive Officer of Yara.
"The whole Yara organisation is working hard to further improve operations, to deliver on the Yara improvement programme, which we have announced earlier. The programme has already delivered approximately US$25 million of EBITDA improvement in 2016, and will deliver at least US$500 million of annual EBITDA improvement within 2020," said Holsether.
Yara reports fourth-quarter net income after non-controlling interests of negative NOK 333 million (NOK 1.22 per share), compared with a positive NOK 434 million (NOK 1.58 per share) a year earlier. Excluding net foreign exchange loss and special items, the result was NOK 1.66 per share compared with NOK 3.97 per share in fourth quarter 2015. Fourth-quarter EBITDA excluding special items was NOK 2.474 million compared with NOK 3.508 million a year earlier.
Deliveries of Yara-produced fertilizer, including blends, were 15% higher than in fourth quarter 2015. In addition, improved reliability and fewer turnarounds in Yara's production plants have enabled higher deliveries compared with a year earlier.
Adjusted for the divestment of the CO2 business, Industrial deliveries were 13% higher than a year earlier with growth for all products.
Yara's margins were significantly lower compared with a year earlier for both commodity upgrading margins and nitrate premiums. Yara's average realised urea and nitrate prices decreased 25% and 28% respectively, while realised NPK prices decreased by around 10%. Yara's average global gas costs were 17% lower than a year ago.
The global farm margin outlook and incentives for fertilizer application remains supportive overall, and while grain prices are lower, prices for several key crops like sugar, coffee and oils are higher than a year ago.
In Europe, higher nitrogen prices globally have contributed to a positive price and volume momentum for nitrates, and Yara first-quarter European nitrate deliveries are ahead of the same period last year.
Yara is executing significant expansion activity, and based on today's market prices these are expected to generate approximately NOK 6 per share of incremental earnings by 2020 when fully operational.
Read the article online at: https://www.worldfertilizer.com/nitrogen/10022017/yara-reports-strong-operational-performance-but-weaker-margins/
You might also like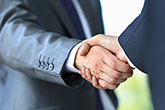 The company has initiated discussions with Unigel Participações S.A. to analyse joint business involving opportunity development in the areas of fertilizers, green hydrogen and low-carbon projects, in line with the revision of the strategic elements for Petrobras' Strategic Plan 2024 – 2028.