---
CF Industries Holdings, Inc., a manufacturer of hydrogen and nitrogen products, has announced results for the first quarter ended 31 March 2022.
Highlights
First quarter net earnings of US$883 million, EBITDA of US$1.68 billion and adjusted EBITDA of $1.65 billion
Trailing twelve months net cash from operating activities of US$3.69 billion, free cash flow of US$2.80 billion
North American manufacturing network achieved record first quarter gross ammonia, urea ammonium nitrate (UAN) and diesel exhaust fluid (DEF) production volumes
Board of Directors increased quarterly dividend by 33% to US$0.40 per share
Company redeemed US$500 million in debt on 21 April 2022, lowering gross long-term debt to US$3 billion
Repurchased approximately 1.3 million shares for US$100 million during the first quarter of 2022
Mitsui & Co., Ltd. and CF Industries announced intention to jointly develop an export-oriented greenfield ammonia production facility in the United States to produce blue ammonia
"We ran our plants extremely well during the first quarter and expanded our considerable logistics capabilities to help North American customers prepare for the spring fertilizer application season," said Tony Will, President and Chief Executive Officer, CF Industries Holdings, Inc. "Global grains stocks remain extremely low, an issue that has become amplified because of Russia's invasion of Ukraine. We think it will take at least 2 – 3 years to replenish global grains stocks."
Nitrogen market outlook
Management expects global nitrogen industry dynamics to remain strong for the foreseeable future, with robust global nitrogen demand coupled with tight global nitrogen supply and wide energy differentials between North America and marginal production in Europe and Asia.
Global demand for nitrogen remains robust, underpinned by the need to replenish global grains stocks. Low global grains stocks-to-use ratios have driven corn, wheat and other grains futures prices in the US to the highest levels in a decade. These futures prices have remained high as the market evaluates the impact of Russia's invasion of Ukraine. These crop prices support high levels of grain planting and incentivise optimal fertilizer application.
Global nitrogen inventory remains extremely tight. While producers in low-cost regions appear to be operating at high rates, global supply continues to be limited by curtailments in Europe and Asia due to high energy costs, ongoing restrictions on exports of certain nitrogen products from Egypt, Turkey and China, and obstacles to nitrogen exports from Russia related to the direct and indirect impact of various sanctions as well as government-imposed export limits.
Energy differentials for Europe and Asia compared to low-cost regions remain significant. This has steepened the global nitrogen cost curve and increased margin opportunities for low-cost North American producers. Forward curves suggest that these favourable energy spreads will persist throughout 2022 and into 2023.
North America: Management projects corn plantings in the United States will be 91 to 93 million acres in 2022, above intentions reported by farmers to the US Department of Agriculture (USDA). Production returns in 2022 on all crops are forecast to be historically high despite high input costs, and the company believes that prices will bid in more corn acres than the USDA planting intentions report from March. US manufacturing and mining activity has remained positive, further supporting nitrogen demand in the region.
India: Management expects that India will continue to tender on a regular basis throughout 2022 to meet the demand for urea necessary to maximise grain production. The company expects urea imports to India in 2022 to be in the range of 8 million metric tons, below recent record years but keeping the country as the world's largest importer of urea.
Brazil: Urea consumption in Brazil is expected to remain strong in 2022, supported by high crop prices, expected high planted corn acres and improved farm incomes. The company believes that fertilizer tradeflows to Brazil will be among the most affected by the barriers to export of fertilizer products from Russia, with more than 90% of ammonium nitrate (AN) imported into Brazil in recent years having originated from Russia. Purchasers in Brazil may substitute other nitrogen fertilizers for AN.
Europe: Natural gas prices remain elevated due in part to the Russian invasion of Ukraine and the uncertainty about gas flows from Russia. Forward curves for natural gas in Europe remain above historical norms, challenging nitrogen producer profitability and forcing European production into the position of global marginal producer.
China: Urea exports from China are expected to be limited through at least the first half of 2022 as the Chinese government has implemented measures to discourage urea exports and promote the availability and affordability of fertilizers domestically. Management expects that some level of nitrogen exports will resume in the second half of 2022.
Operations overview
The company continues to operate safely and efficiently across its network. As of 31 March 2022, the 12-month rolling average recordable incident rate was 0.25 incidents per 200 000 work hours, significantly better than industry benchmarks.
Gross ammonia production for the first quarter of 2022 was approximately 2.6 million tons. Management expects gross ammonia production for 2022 will return to historical levels (9.5 to 10.0 million t) based on normal operating conditions and a return to a typical level of planned maintenance activities.
During the quarter, CF Industries leveraged its logistics capabilities to deliver product to customers and further position nitrogen for the spring application season in North America. The company achieved its highest railcar utilisation rate in over five years and highest volume of quarterly rail shipments of nitrogen in ten years. Supply chain disruptions have developed in the second quarter, particularly related to rail service issues, that the company continues to manage. CF Industries is also chartering three times its typical volume of US -flagged vessels to move UAN to the east and west coasts of the United States.
Financial results overview
For the first quarter of 2022, net earnings attributable to common stockholders were US$883 million, or US$4.21 per diluted share; EBITDA was US$1.68 billion; and adjusted EBITDA was US$1.65 billion. These results compare to 2021 net earnings attributable to common stockholders of US$151 million, or US$0.70 per diluted share; EBITDA of US$398 million; and adjusted EBITDA of US$398 million.
Sales and cost of sales overview
Net sales in the first quarter of 2022 were US$2.9 billion compared to US$1.0 billion in 2021. Average selling prices for 2022 were higher than 2021 across all segments due to strong global demand as well as decreased global supply availability as higher global energy costs drove lower global operating rates and geopolitical factors disrupted the global fertilizer supply chain. Sales volumes in the first quarter of 2022 were higher than 2021 due to greater supply availability from higher capacity utilization rates in North America.
Cost of sales for the first quarter of 2022 was higher compared to 2021 primarily due to higher natural gas costs.
In the first quarter of 2022, the average cost of natural gas reflected in the company's cost of sales was US$6.48 per MMBtu compared to the average cost of natural gas in cost of sales of US$3.22 per MMBtu in 2021.
Canada revenue agency matter
Net earnings include the impact of recognising US$72 million in income tax expense and US$168 million in after-tax net interest expense related to the pending resolution of a long-standing dispute dating back to the early 2000s between Canadian and US tax authorities regarding allocation of profits and associated tax payments between the two countries. The matter had been disputed under the bilateral settlement provisions of the Convention Between the United States of America and Canada with Respect to Taxes on Income and on Capital (Treaty), and entered into the Treaty's arbitration process in the second quarter of 2021. The arbitration panel decided in favour of Canada's position in the first quarter of 2022. As a result of the decision, the Company recorded accruals related to estimated amounts owed to Canada, as well as receivables related to estimated tax refunds from the United States due primarily to the resulting foreign tax credits.
Capital management
Capital expenditures
Capital expenditures in the first quarter of 2022 were US$63 million. Management projects capital expenditures for full year 2022 will be in a range of US$500 – US$550 million, which includes capital expenditures at the Company's Donaldsonville Complex related to green and blue ammonia projects.
Dividend payment
On 27 April, 2022, CF Industries' Board of Directors declared a quarterly dividend of US$0.40 per common share, a 33% increase over the previous dividend. The dividend will be paid on 31 May 2022 to stockholders of record as of 16 May 2022.
Share repurchase programme
The company repurchased approximately 1.3 million shares for US$100 million during the first quarter of 2022.
Debt redemption
On 21 March 2022, the company announced that its wholly owned subsidiary CF Industries, Inc. had elected to redeem in full all of the US$500 000 000 outstanding principal amount of its 3.450% Senior Notes due 2023 in accordance with the optional redemption provisions of the indenture governing the Notes. The company completed the redemption on 21 April 2022, with cash on hand. The total amount paid for the redemption of the Notes was approximately US$513 million, including accrued interest.
CHS Inc. Distribution
CHS Inc. (CHS) is entitled to semi-annual distributions resulting from its minority equity investment in CF Industries Nitrogen, LLC (CFN). The estimate of the partnership distribution earned by CHS, but not yet declared, for the first quarter of 2022 is approximately US$190 million.
Clean energy initiatives
CF Industries continues to advance its plans to support the global hydrogen and clean fuel economy, which is expected to grow significantly over the next decade, through the production of blue ammonia – ammonia produced with the corresponding CO2 byproduct removed through carbon capture and sequestration – and green ammonia – ammonia produced from carbon free sources.
"We believe that ammonia will play a critical role in accelerating the world's transition to clean energy and that demand for blue ammonia for this purpose will grow meaningfully in the coming years," said Will. "Our intended joint venture with Mitsui and our project to enable a significant volume of blue ammonia from Donaldsonville starting in 2024 confirms our position at the forefront of this emerging global market."
Joint Venture with Mitsui & Co., Ltd.
Mitsui & Co., Ltd. and CF Industries have announced their intention to jointly develop a greenfield ammonia production facility to produce blue ammonia in the United States. The companies anticipate that a front-end engineering design (FEED) study will commence shortly with a final investment decision on constructing the blue ammonia production facility expected in 2023.
Enabling blue ammonia production at Donaldsonville Complex
CF Industries is investing US$200 million to construct a CO2 dehydration and compression facility at its Donaldsonville Complex in Louisiana. When complete in 2024, the facility will have the capacity to dehydrate and compress up to 2 million tons per year of CO2, thus enabling the transport and sequestration of the ammonia process byproduct. Once the unit is in service and sequestration is initiated, the Donaldsonville Complex will be able to produce up to 1.7 million tons of blue ammonia per year, which is equivalent to 1 million tons of net-zero carbon ammonia.
Donaldsonville green ammonia project
The Donaldsonville green ammonia project, which involves installing an electrolysis system at Donaldsonville to generate carbon-free hydrogen from water that will then be supplied to an existing ammonia plant to produce green ammonia, continues to progress. Orders for all major equipment items have been placed and detailed engineering is well underway. Once complete in 2023, the project will enable the Company to produce approximately 20 000 tons per year of green ammonia.
UAN antidumping and countervailing duty Investigations
On 30 June 2021, CF Industries, through certain of its production facilities, filed petitions with the US Department of Commerce (Commerce) and the US International Trade Commission (ITC) requesting the initiation of antidumping and countervailing duty investigations on imports of UAN from Russia and Trinidad. CF Industries filed these cases due to the harm the domestic UAN industry has experienced from dumped and unfairly subsidised UAN imports from Russia and Trinidad.
Following an affirmative preliminary decision by the ITC in August 2021, Commerce conducted preliminary investigations of UAN imports from Russia and Trinidad, finding that imports from both countries were subsidised and dumped (i.e., sold at less than fair value). As a result of these determinations, Commerce imposed cash deposit requirements on imports of UAN from Russia and Trinidad equal to the level of subsidies and dumping found. Currently, Russian UAN imports face cash deposits ranging from 9.15% to 127.19%, and Trinidadian UAN imports face cash deposits equal to 111.64%.
Commerce is now conducting its final investigations, which are scheduled to be completed in June 2022, with the ITC scheduled to make its final determination in the summer of 2022. Under US law, both Commerce and the ITC must make final affirmative determinations in order for Commerce to issue AD/CVD orders, which would remain in place for at least five years. At this time, management cannot predict the outcome of the proceedings, including whether antidumping or countervailing duties will be imposed on imports from either country, or the rate of any such duties.
Read the article online at: https://www.worldfertilizer.com/nitrogen/09052022/cf-industries-holdings-announces-financial-results-for-q1/
You might also like
Join our sister publication, World Cement, in Lisbon, 10 – 13 March 2024, for their first in-person conference and exhibition: EnviroTech.
This exclusive knowledge and networking event will bring together cement producers, industry leaders, technical experts, analysts, and other stakeholders to discuss the latest technologies, processes, and policies being deployed at the forefront of the cement industry's efforts to reduce its environmental footprint.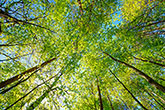 Second Harvest will use the grant funding to support monthly Makin' Groceries Mobile Market events near Waggaman, starting in 2024.