---
Simon Daly, Hempel A/S, Denmark, discusses corrosion prevention methods in a new urea plant.
Fertilizers, whether natural or artificial, improve the structure of soil, making it healthy and strong, aiding the growth and productiveness of crops. In modern supply chains, fertilizers are crucial, particularly in the initial stages of growth. Global dependence on a wide range of fertilizer products has, naturally, led to an increase in the number of fertilizer production plants, and innovation in the tools and technologies used to enhance the production, storage, and supply of fertilizers.
For owners and operators of fertilizer production plants, however, corrosion is a pervasive and – if not carefully managed – expensive problem. Many of the chemical products used in fertilizers are highly corrosive to the main structures of production plants. The corrosion and rust can contaminate fertilizers and cause significant mechanical damage and degradation to plant machinery and structures. With the right protective coating solution applied, corrosion is a problem that the fertilizer industry can avoid.
Looking after your equipment
Fertilizer production plants are complicated structures that operate at a range of different temperatures and pressures, with many subjected to some highly corrosive and abrasive substances. Phosphate and nitrogenous fertilizers are particularly corrosive to steel. Specialist stainless steels and high-cost nickel alloys can be used in some cases instead of the more sensitive steel, but these materials come at a cost, which can be avoided by coating steel with carefully formulated protective solutions and paints. On the whole, corrosion in the fertilizer industry impacts four areas – production, storage, transportation, and field application – and this is where a good protective coating can help protect assets to minimise damage and the contamination of products. More so, the right coating extends the service life of equipment and reduces the expense of maintaining equipment and facilities, which can be costly and may require the shutting down of facilities. Both internal and external coatings play a fundamental role, and the effectiveness of a coating solution is also significantly influenced by the products' application properties. As such, when making a choice of protective solution to guard against corrosion, it is very important to pick a coating that meets industry standards, such as NACE, ASTM, for example.
Case study
Last year Norwegian group Yara International – the world's leading producer of nitrates, calcium nitrate, NPKs, and global number two in ammonia – began the construction of a new urea section at their plant in Sluiskil; an investment of e250 million. Urea is the diamide of carbonic acid and has very important uses as a fertilizer and feed supplement. With ammonia, nitric acid, urea and nitrate granulation plants, Sluiskil houses Europe's largest installed ammonia and nitrate fertilizer capacities.
The new urea plant replaces the company's prilling tower, which dated back to the 1970s. The new urea plant was developed to produce urea granules with added sulphur. It was the first time that this new granulation technology had ever been implemented on this scale. The contract for protecting this building was awarded to Buijsse International, market leaders in industrial painting with vast experience in the chemical, construction, infrastructure, and offshore sectors.
Buijsse International is based in Lokeren, Belgium. Thanks to its 20 000 m² of production halls and highly-qualified coating teams, Buijsse aims to be the benchmark in terms of industrial surface coating and protection. Building on over three decades of close collaboration, Buijsse chose worldwide coatings manufacturer Hempel for this job.
Employing the right defenses
Hempel supplied Buijsse with 14 000 l of Hempadur Mastic 4588W, a self-primed and intermediate coat heavy duty paint system for atmospheric exposure where low VOC and high build are required, and 4000 l of Hempathane HS 55610, a two-component polyurethane topcoat. A key reason for choosing Hempadur Mastic 4588W as the primer and intermediate coat in this system was that this epoxy is particularly well suited to low-temperature application. The Hempathane HS 55610 provides a VOC-compliant finish for structural steel in corrosive environments.
These properties were a key requirement in the choice of coating for the Sluiskil plant as, according to Yara's project requirements, the steelwork construction needed to be transported to site soon after coating, and needed to withstand temperatures which frequently drop below 0°C. By applying Hempadur Mastic 4588W, Buijsse International was able to deliver their project ahead of schedule, even in the cold months of winter. This was a significant success for both Buijsse and Hempel, given Yara's exacting standards for all its plants, usually operated in industrial areas of high humidity and environments classified as C-5.
Understanding corrosion is the first step in ensuring effective corrosion mitigation and adopting best practice, The impact that corrosion can have on fertilizer plant equipment can be significant and can affect an asset owners' bottom line. Like all of the best defences, preparation and careful consideration of the likely threats is key, and so too is working with the right allies.
Read the article online at: https://www.worldfertilizer.com/materials-handling/14052019/proven-protection/
You might also like
Join our sister publication, World Cement, in Lisbon, 10 – 13 March 2024, for their first in-person conference and exhibition: EnviroTech.
This exclusive knowledge and networking event will bring together cement producers, industry leaders, technical experts, analysts, and other stakeholders to discuss the latest technologies, processes, and policies being deployed at the forefront of the cement industry's efforts to reduce its environmental footprint.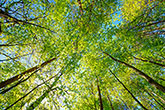 Second Harvest will use the grant funding to support monthly Makin' Groceries Mobile Market events near Waggaman, starting in 2024.