---
Tony Aronsson, Area Manager Services Asia-Pacific (APAC) explains how a Siwertell unloading efficiency analysis ensures that your bulk handling solution performs to the best of its capabilities, maximising profits through relatively minor adjustments.
When Siwertell commissions an unloader, it ensures that peak performance is achieved. However, after some time in operation, the actual capacity can differ from the unloader's design capacity. For this reason, Siwertell recommends that a year after the unloader enters commercial operation, it is wise to carry out an efficiency study, not only to further optimise the unloader, but also to benefit from an additional training opportunity, both from an operational and maintenance perspective.
Regular maintenance regimes are extremely important to secure the long-term operative availability of an unloader. However, performance indicators are not usually checked during annual services and inspections, essentially because both the mechanical, as well as electrical systems are checked, during which time the unloader needs to be out of operation.
Unloading studies provide a different service to these ongoing maintenance regimes. Typically, an unloading study embraces the complete unloading operation, because this is the only way to get an overall picture of the setup and its present efficiency, and to evaluate the unloading process specifically.
Nothing remains the same
Conditions change over time, everything from new personnel operating the unloader to the characteristics of the material being unloaded.
Keeping the unloader tuned perfectly for an operator's current conditions is a good investment. Therefore, an efficiency study every third year could prove to be very profitable for operators: every bulk commodity handler would benefit.
Read the article online at: https://www.worldfertilizer.com/materials-handling/11012019/as-good-as-new-how-is-your-bulk-handling-operation-performing/
You might also like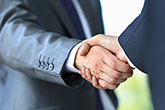 The company has initiated discussions with Unigel Participações S.A. to analyse joint business involving opportunity development in the areas of fertilizers, green hydrogen and low-carbon projects, in line with the revision of the strategic elements for Petrobras' Strategic Plan 2024 – 2028.