Yara presents electric, autonomous container vessel for fertilizer transportation
Published by Emily Thomas, Deputy Editor
World Fertilizer,
---
500 local students and the Crown Prince of Norway, Haakon Magnus, recently celebrated the christening of Yara Birkeland, the world's first electric, autonomous container vessel.
As a twist to the maritime tradition, the emission-free ship was christened by two godmothers. To represent the future, Pernille Gundersrud (12) and Malene Moen Straume (12) took on this role. The christening took place close to the Yara Porsgrunn plant.
"Fighting climate change and reducing harmful CO2 emissions is the world community's most important task. Global warming threatens our future," says Gundersrud.
"We are young. We represent the future, as Yara Birkeland does. We are incredibly proud and thankful to be asked to be godmothers for the world's first fully electric and autonomous container vessel with zero emissions," says Straume.
The ship will transport fertilizer across the fjord from Yara's Porsgrunn plant to Brevik port and thereby eliminate the carbon emissions of 40 000 diesel truck loads per year.
Green shipping
About 500 Porsgrunn students from fifth to seventh grade joined the Crown Prince in the ceremony.
"We christen you Yara Birkeland. May you be blessed with good fortune on your mission and may you inspire others in the fight for a better climate," the two godmothers said before throwing a specially made champagne bottle of ice against the bow of the ship.
In his speech, His Royal Highness Crown Prince Haakon Magnus of Norway addressed the young ones, as well as Yara.
"It takes courage to create something new. It requires investment, patience, and an ability to not give up after the first try. Innovation requires trial and error - and trial and error again - until you succeed. Those of you who have worked at Yara for many years have been involved in this several times before throughout the company's history", said His Royal Highness at the ceremony in Porsgrunn.
"This is a milestone for Yara," says Svein Tore Holsether, President and CEO of Yara International.
"Yara took a bold decision in 2017. We wanted to build the world's first carbon-free container vessel. Today, five years later, we celebrate the outcome of this ambitious decision. Yara Birkeland is a result of ambition, curiosity, and collaboration where innovation, sustainability and technology come together," he says.
Yara developed the battery-driven ship in collaboration with several Norwegian partners. Kongsberg Maritime has developed and delivered the technology. The ship is built by Vard. Yara Birkeland will be operated by a joint venture undertaken by the Kongsberg Group and Massterly, which is owned by the Wilhelmsen Group. Enova, owned by the Norwegian Ministry of Climate and Environment, has contributed financially (NOK 133.5 million) to the development of Yara Birkeland.
The ship is named after Kristian Birkeland, a leading Norwegian scientist in the early 1900s who is one of the founding fathers of what Yara represents today.
Read the article online at: https://www.worldfertilizer.com/materials-handling/03052022/yara-presents-electric-autonomous-container-vessel-for-fertilizer-transportation/
You might also like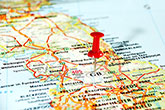 The company has delivered the first UK shipment of its low-carbon fertilizer to Simpsons Malt Limited as part of an exciting new project to significantly reduce the carbon footprint of malting barley and distilling wheat.