---
The Fertilizer Institute (TFI) Vice President of Stewardship and Sustainability, Lara Moody, issued the following statement regarding the Trump administration's finalisation of the Environmental Protection Agency's (EPA) and Department of the Army's repeal and replacement of the 2015 Waters of the United States (WOTUS) rule.
"The fertilizer industry strongly supports the EPA's and the Department of the Army's new WOTUS rule, which provides a sustainable national water policy that both protects the environment and facilitates smart economic development. The new rule more clearly defines which waters are subject to federal jurisdiction and which waters are subject to state protection, clarity that was severely lacking in the 2015 rule.
"We have long shared EPA's goal of improving water quality and continuously advocate for the adoption of nutrient management practices such as 4R Nutrient Stewardship (using the right fertilizer source, applied at the right rate, at the right time and in the right place) that enhance environmental protection while helping to ensure farmer profitability.
"We applaud the Trump administration, the EPA and the Department of the Army for their efforts to ensure a future with both clean water and clear rules."
Read the article online at: https://www.worldfertilizer.com/environment/24012020/the-fertilizer-institute-endorses-final-wotus-rule/
You might also like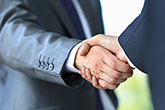 The company has initiated discussions with Unigel Participações S.A. to analyse joint business involving opportunity development in the areas of fertilizers, green hydrogen and low-carbon projects, in line with the revision of the strategic elements for Petrobras' Strategic Plan 2024 – 2028.