---
Half of all the food produced around the world today is made possible through the use of modern fertilizers. Recognising the vital role that fertilizers play in agriculture, The Fertilizer Institute (TFI) is a proud sponsor of National Ag Day, which is celebrated on 21 March 2017.
"Not only is fertilizer responsible for the production of food, it's responsible for ensuring people around the globe have enough to eat. Two out of every five people in the world owe their lives to fertilizer," said Chris Jahn, TFI President. "The future of our industry depends on our ability to help growers feed the world, improve lives, and protect the environment."
TFI is focused on several initiatives to ensure the long-term viability of the industry to meet the needs of farmers. 4R Nutrient Stewardship is an innovative and science-based approach that offers enhanced environmental protection, increased production, increased farmer profitability, and improved sustainability. The concept is to use the right fertilizer source, at the right rate, at the right time, and in the right place.
The State of the Fertilizer Industry report tracks industry performance on environmental, economic, and social indicators. By measuring and evaluating our efforts, we can identify areas for improvement.
TFI was instrumental in founding ResponsibleAg, which helps all retailers assess and address safety and security issues. The programme operates as an independent certifying organisation that provides retail agribusinesses a federal regulatory compliance assessment and educational resources related to the safe storage and handling of fertilizers.
This year will mark the 44th anniversary of National Ag Day, which is hosted by the Agricultural Council of America (ACA). The theme for National Ag Day 2017 is "Agriculture: Food For Life."
On 21 March 2017, ACA will host major events in the nation's capital including a breakfast event at the National Press Club as well as a Taste of Agriculture Celebration on the Hill. Additionally, the ACA will bring approximately 100 college students to Washington to deliver the message of Ag Day.
Read the article online at: https://www.worldfertilizer.com/environment/21032017/the-fertilizer-institute-celebrates-national-ag-day/
You might also like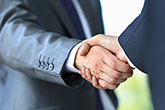 The company has initiated discussions with Unigel Participações S.A. to analyse joint business involving opportunity development in the areas of fertilizers, green hydrogen and low-carbon projects, in line with the revision of the strategic elements for Petrobras' Strategic Plan 2024 – 2028.