---
CF Fertilisers has welcomed the announcement that its Ince manufacturing facility in Cheshire, UK, will receive £510 000 in Government support related to HyNet North West, a carbon capture and storage (CCS) initiative.
The funding will help the company move forward with its front end engineering study to capture and store carbon dioxide from its manufacturing process. CF Fertilisers will match the Government grant, contributing £510 000 into the project.
CF Fertilisers' parent company, CF Industries, has committed to decarbonising its global ammonia production network and to aggressively scale the production of blue ammonia – ammonia with CO2 removed through CCS. Ammonia is the company's core product and the building block of its nitrogen fertilizers.
Fertiliser products upgraded from blue ammonia would support the decarbonisation of the UK agriculture industry. Additionally, blue ammonia has significant potential as a clean energy source and as a fuel in its own right.
The Government grant, from UK Research and Innovation (UKRI) – a body sponsored by the UK Government's Department for Business, Energy and Industrial Strategy (BEIS) – will enable CF Fertilisers to evaluate a project that would capture 330 000 tpy of carbon dioxide from its process – the equivalent to the emissions of 132 000 vehicles.
"The transformation of CF Fertilisers into a clean energy business has taken a significant step forward," said David Hopkins, Managing Director, CF Fertilisers.
"This carbon capture and storage project will provide us with an opportunity to drive clean energy growth in the UK. As the UK's primary producer of ammonia, it will enable us to decarbonise our fertilizers and give us entry into new markets for our products associated with the hydrogen economy."
CF Fertilisers is a vital 'anchor' project in HyNet North West. HyNet North West aims to reduce carbon emissions from industry, domestic heat and transport through the creation of the UK's first CCS infrastructure.
CF Fertilisers' carbon dioxide, which is a by-product of the conventional ammonia production process, would be transported and stored safely offshore in the Liverpool Bay gas fields.
The HyNet initiative would be a major contributor to the Government's 2050 Net Zero carbon target and would also create a new low carbon economy and skills base in the North West region.
Riaan de Beer, Site Manager of CF Fertilisers Ince facility, said: "In the UK, CF Fertilisers has already reduced its greenhouse gas emissions by 40% since 2010. Carbon capture and storage is the next natural step on our decarbonisation journey."
Read the article online at: https://www.worldfertilizer.com/environment/19032021/cf-fertilisers-to-receive-carbon-capture-and-storage-funding-related-to-hynet-north-west-project/
You might also like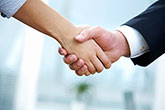 Under the EPCM contracts, Worley will provide in-Kingdom services and JESA will provide out-of-Kingdom services, for the design and construction of new process plants in the industrial cities of Wa'ad Al Shamal (WAS) and Ras Al-Khair (RAK) in Saudi Arabia.