---
The Fertilizer Institute joined eight other agribusiness organisations in signing a three-year Memorandum of Understanding with the US Department of Agriculture's Natural Resources Conservation Service calling for cooperation in improving agricultural production and natural resource stewardship.
"For agriculture in this nation to continue to be successful and prosperous, government, industry, and all stakeholders need to come together around common goals," said Chris Jahn, President of The Fertilizer Institute. "This MOU is a great step in our mutual collaboration, and I believe it will help as we all work to implement 4R Nutrient Stewardship in an effort to improve nutrient management, soil health and water quality around the nation."
The agreement will "establish a collaborative framework for cooperative activities intended to enhance and accelerate the transfer and adoption of technologies and approaches for improved agricultural production and natural resource stewardship" through activities such as "employee training, producer outreach, joint projects, and communications efforts."
Goals within the agreement include:
Developing case studies with a focus on soil health and the 4Rs of nutrient management.
Hosting a national orientation and training event.
Creating a joint recognition programme for highlighting successful, local partnerships.
Representatives from each organisation were present to sign the agreement. Signatories include USDA, NRCS; the National Association of Conservation Districts (NACD); the National Association of State Departments of Agriculture (NASDA); The Fertilizer Institute (TFI); the Agricultural Retailers Association (ARA); the American Society of Agronomy (ASA); the Soil Science Society of America (SSSA); the Crop Science Society of America; USDA Sustainable Agriculture Research and Education (SARE); Syngenta; and CLA.
The 4Rs is a science-based approached to nutrient stewardship that offers enhanced environmental protection, increased production and profitability potential, and improved sustainability.
Read the article online at: https://www.worldfertilizer.com/environment/14122016/tfi-supports-natural-resource-stewardship/
You might also like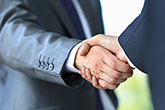 The company has initiated discussions with Unigel Participações S.A. to analyse joint business involving opportunity development in the areas of fertilizers, green hydrogen and low-carbon projects, in line with the revision of the strategic elements for Petrobras' Strategic Plan 2024 – 2028.